What's new with EasyFund™
Sep 26th, 2019 | By FCT
At FCT, we're consistently looking for ways to improve your experience wherever we can. We launched EasyFund to help legal professionals safely manage the transfer of real estate closing funds online, effectively reducing the need for certified cheques, bank drafts, direct deposits and couriers.
Since we launched, you've provided valuable insight and recommendations on how we can improve your EasyFund experience and we've delivered!
We've added enhancements to help you:
– wire funds,
– maintain the privacy of your payees,
– upload documents to a specific disbursement, and
– access a deal summary report.
Here's how we're doing so far: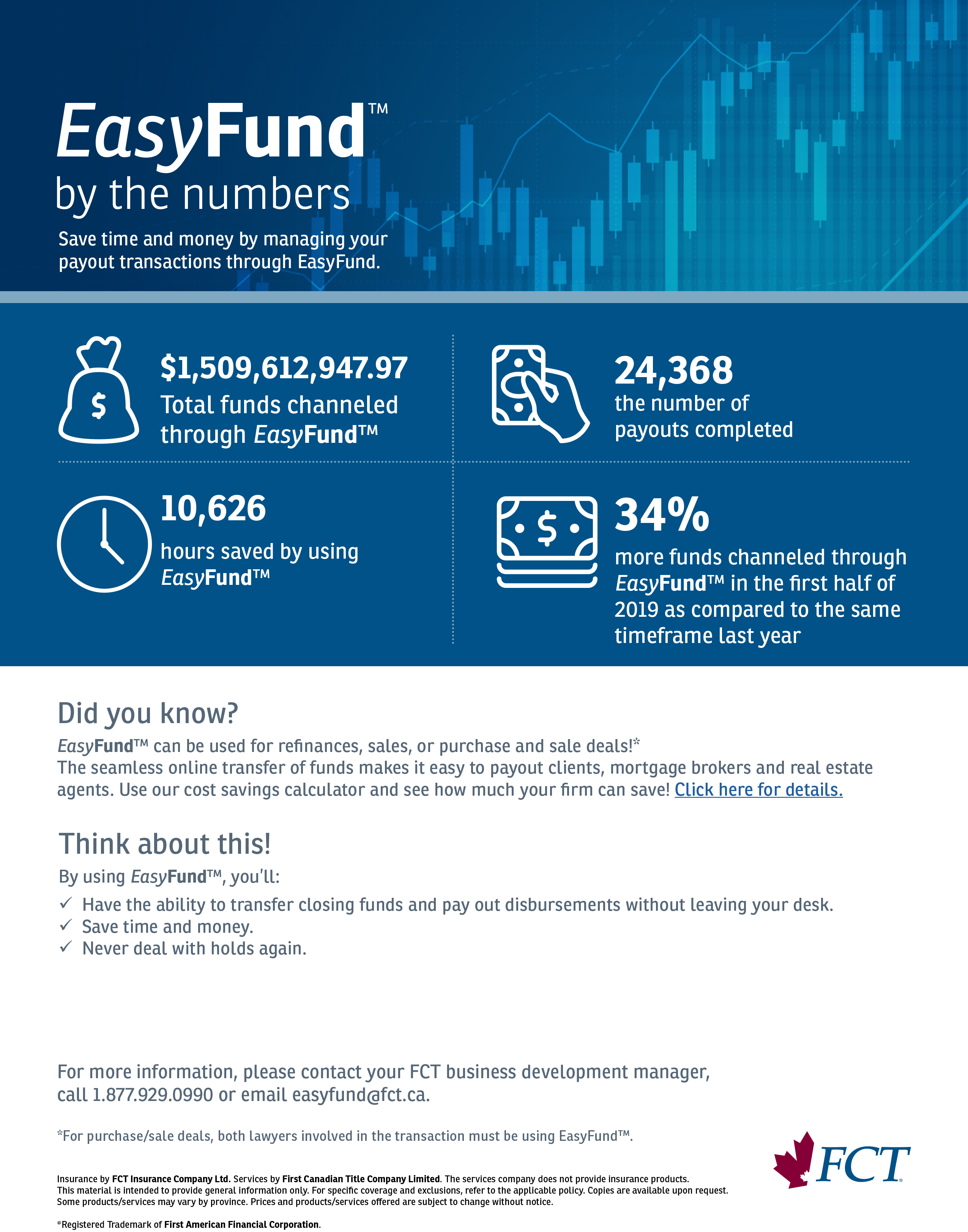 *EasyFund is only available in Alberta and Nova Scotia.
®Registered Trademark of First American Financial Corporation.